Co-Defense Multivitamins
Avoids overlap with AREDS2 macular degeneration ingredients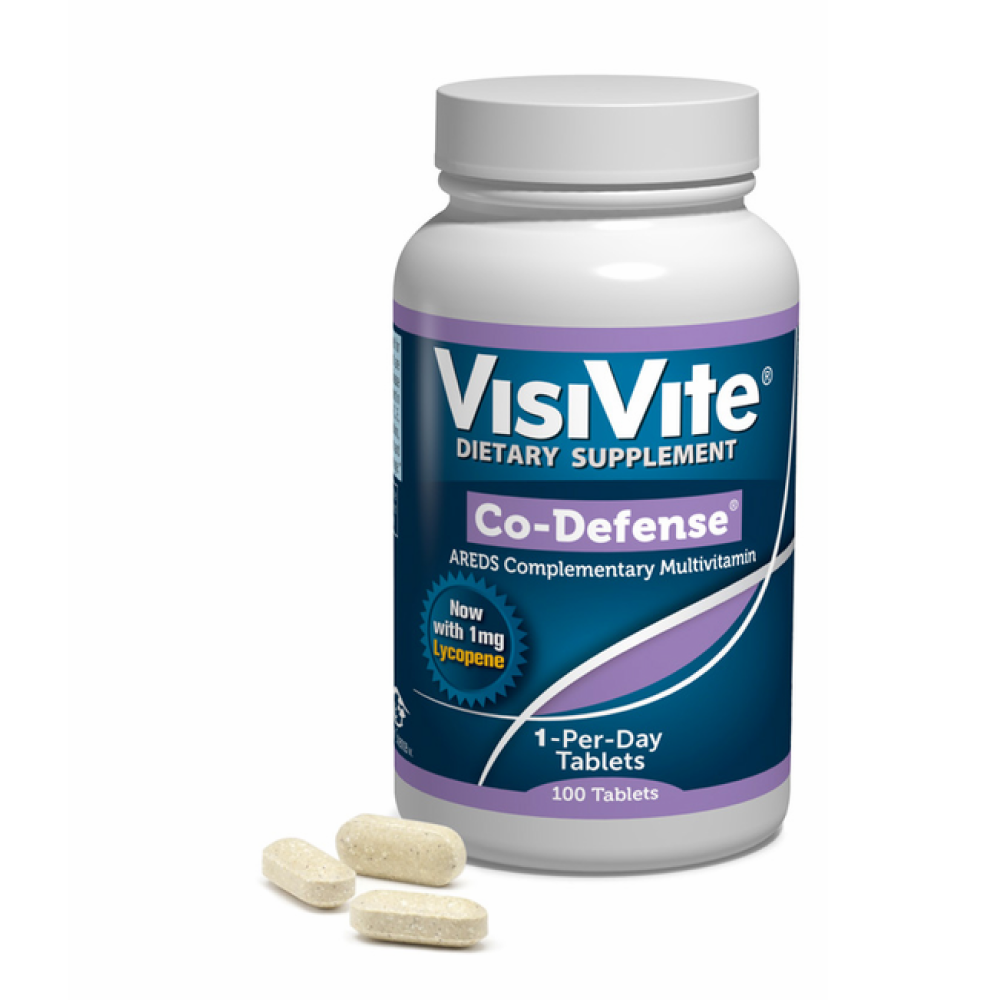 The National Eye Institute's AREDS 2 research showed benefit of these six ingredients:
Vitamin C

Vitamin E

Zinc

Copper

Lutein

Zeaxanthin
However, many over-the-counter multivitamin supplements contain one or more of these ingredients, creating overlap and possible over-dosage situations.
Co-Defense® is a multivitamin uniquely formulated for patients who take macular degeneration supplements based upon the National Eye Institute's Age Related Eye Disease Study.
Co-Defense removes Vitamin A, C, E, Zinc and Copper - nutrients that already exist in high amounts in VisiVite and other macular degeneration supplements.

Compared with other multivitamins, Co-Defense contains twice the levels of water soluble B vitamins and triple the amount of Lycopene, nutrients that are of importance as we age.
Why does this supplement use Vitamin D-2 rather than D-3?
Co-Defense is made with synthetic Vitamin D-2, since most sources of Vitamin D-3 are from animal sources, including fat from sheep's wool.
Co-Defense Ingredients Per 1 Tab: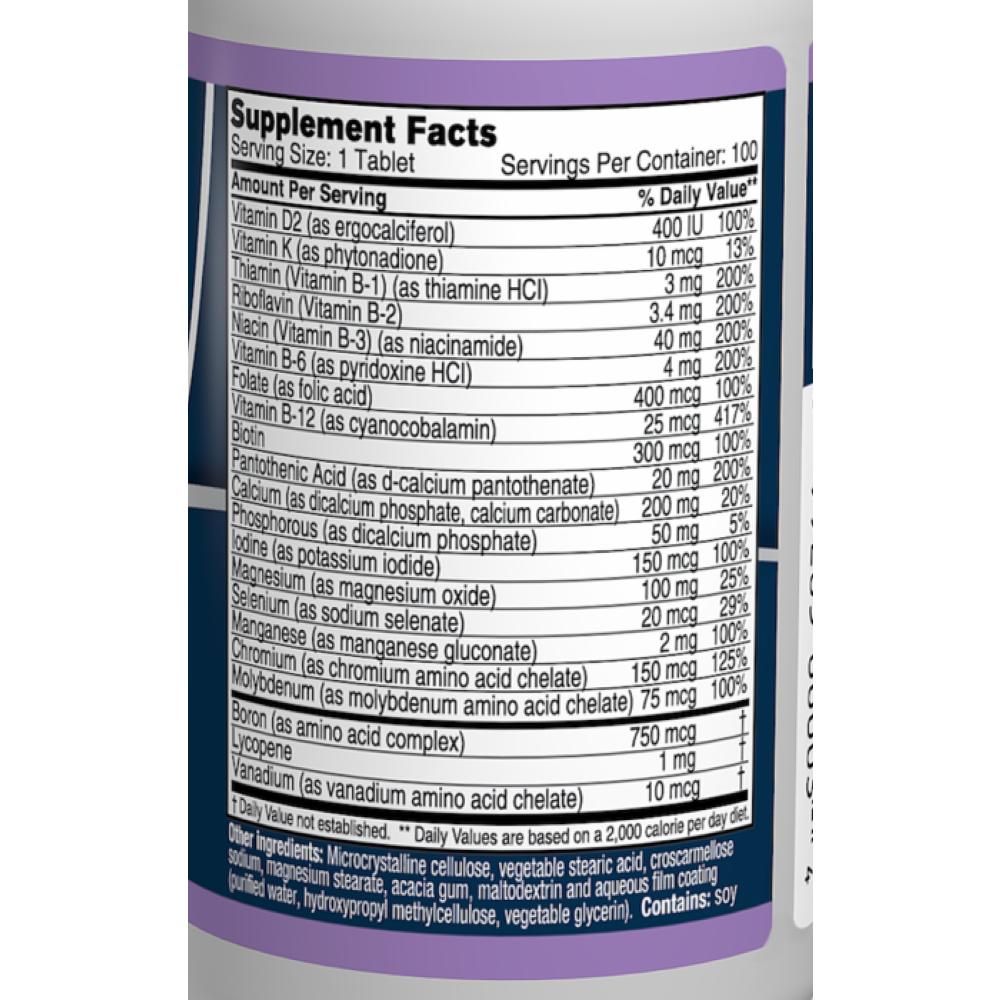 | | | |
| --- | --- | --- |
| Ingredient | Amount | % Daily Value** |
| D2(as ergocalciferol) | 400 IU | 100% |
| Vitamin K (as phytonadione) | 10 mcg | 13% |
| Thiamin (Vitamin B-1) (as thiamine HCl)  | 3 mg | 200% |
| Riboflavin (Vitamin B-2) | 3.4 mg | 200% |
| Niacin (Vitamin B-3) (as niacinamide) | 40 mg | 200% |
| Vitamin B-6 (as pyridoxine HCl) | 4 mg | 200% |
| Folate (as folic acid)  | 400 mcg | 100% |
| Vitamin B-12 (as cyanocobalamin)  | 25 mcg | 41% |
| Biotin | 300 mcg | 100% |
| Pantothenic acid | 20 mg | 200% |
| Calcium | 200 mg | 20% |
| Phosphorus | 50 mg | 5% |
| Iodine | 150 mcg | 100% |
| Magnesium | 100 mg | 25% |
| Selenium | 20 mcg | 29% |
| Manganese | 2 mg | 100% |
| Chromium | 150 mcg | 125% |
| Molybdenum | 75 mg | 100% |
| Boron | 750 mcg | †  |
| Lycopene | 1 mg | †  |
| Vanadium | 10 mcg | †  |
† Daily Value not established.
** Daily Values are based on a 2,000 calorie per day diet.
Other ingredients: Microcrystalline cellulose, vegetable stearic acid, croscarmellose sodium, non-hydrogenated vegetable stearate, acacia gum, maltodextrin and aqueous film coating.
Contains: soy